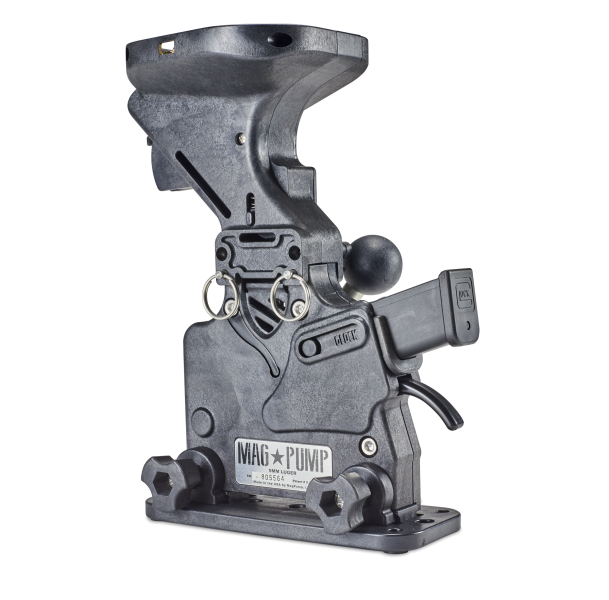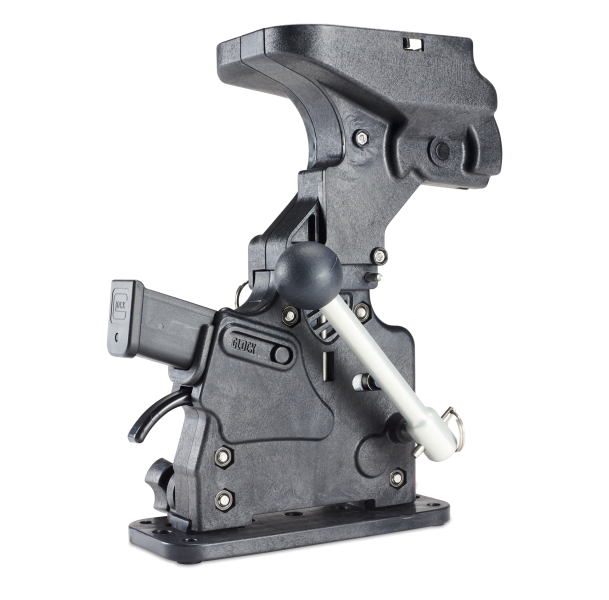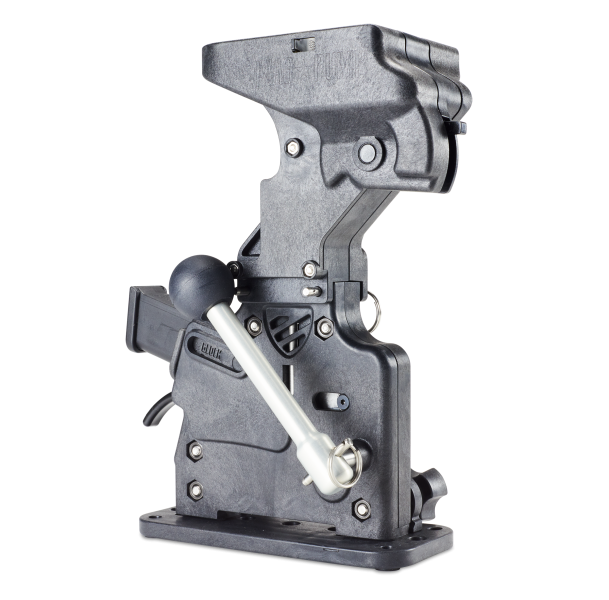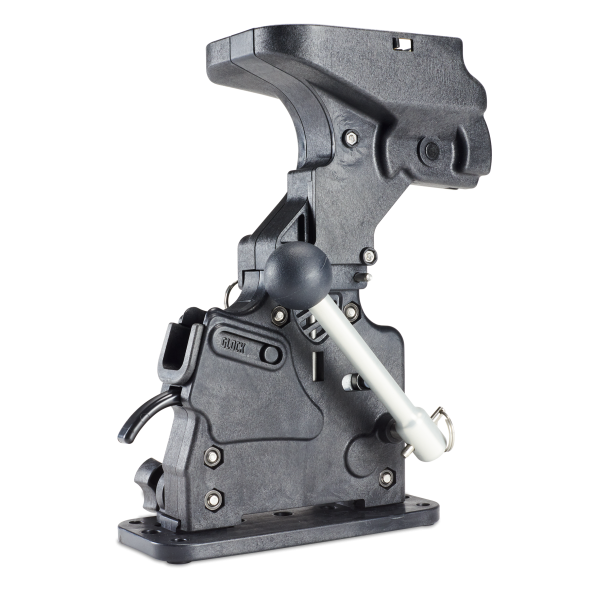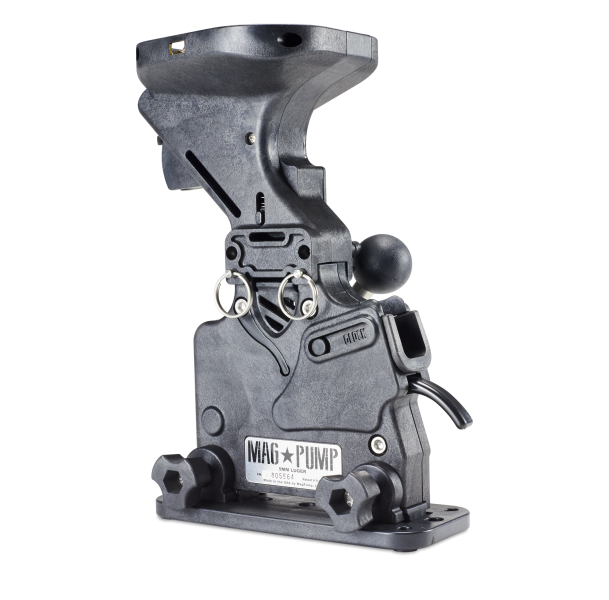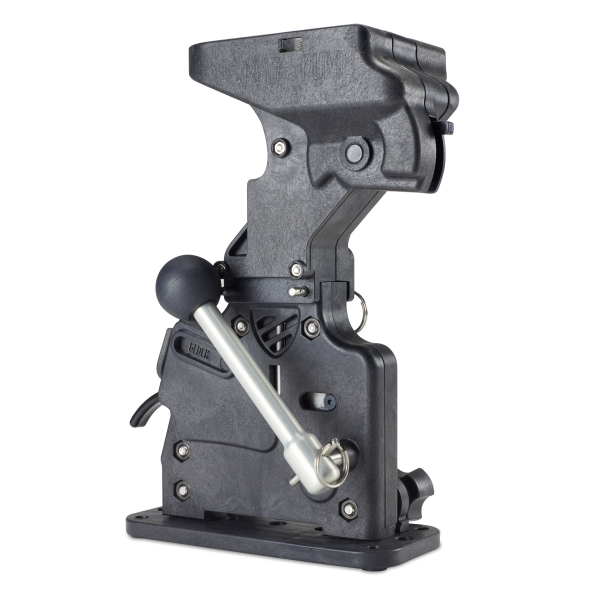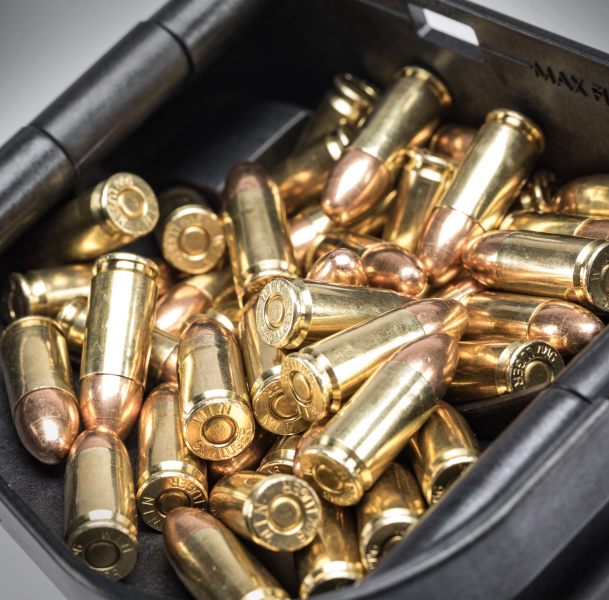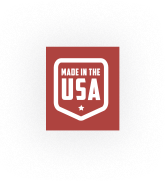 9MM PRO Magazine Loader
The PRO model takes the best of what the Standard and ELITE models are known for. Like it's counterparts, this hopper-fed, loose-ammo loader eliminates hand fatigue and reduces magazine loading time by more than 50 percent. Simply load your ammo in the 50-round capacity hopper and let MagPump do the rest. The machined aluminum pump-action lever self-sorts ammunition in either direction. While the steel internal components and sealed ball bearings increase the loader efficiency and enhanced its operation, loading up to 30 rounds in less than 30 seconds.

Each 9mm Luger unit includes a mounting base plate and six adaptable retainers to fit pistol models:
GLOCK, SIG, Smith & Wesson, Springfield Armory, CZ and Ruger. 
Additional single- and double-stack magazine retainers for most pistol models listed below are available for individual purchase.
Additional Magazine Retainers Available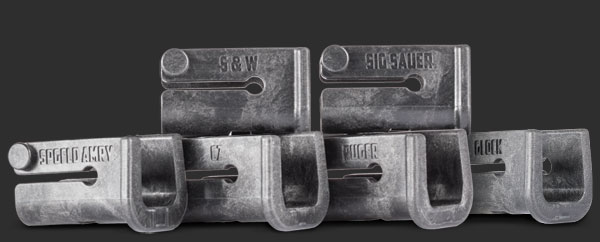 9MM Luger includes 6 magazine retainers compatible with 9mm double stack magazines for these pistol models
SIG

- 320, P224, P226, P228, P229, P250, SP2022, SP2340, SP2009

Glock

- Glock 17, Glock 17L, Glock 18, Glock 19, Glock 26, Glock 34

Springfield Armory

- XD, XD mod.2

Smith & Wesson

- M&P

CZ USA

- P10

Ruger

- SR9, SR9c, 9E
MAGAZINE RETAINERS
Additional magazine retainers compatible with single- and double-stack magazines for various pistol models are available for individual purchase.
Features
Includes 6 double-stack magazine retainers for pistol models in GLOCK, SIG, Smith & Wesson, Springfield Armory, Ruger & CZ
Hopper-fed, loose ammunition loader designed and optimized for use with 9mm Luger FMJ Ball/Round Nose rounds
Self-sorting hopper orients ammunition in either direction
Internally constructed with machined aluminum and steel internal components that increase loader efficiency and provide a responsive feel while loading
Contains a lightweight and durable polymer exterior
Machined aluminum ELITE handle
Internal sealed ball bearings provide enhanced operation
Reduces magazine loading time by more than 50%
Eliminates hand fatigue caused from loading
Mount to any Weaver or Picatinny rail
Built-in safeties prevent damaging rounds while loading and stops loading when magazine is full
Requires much less physical effort and strength to fully load magazines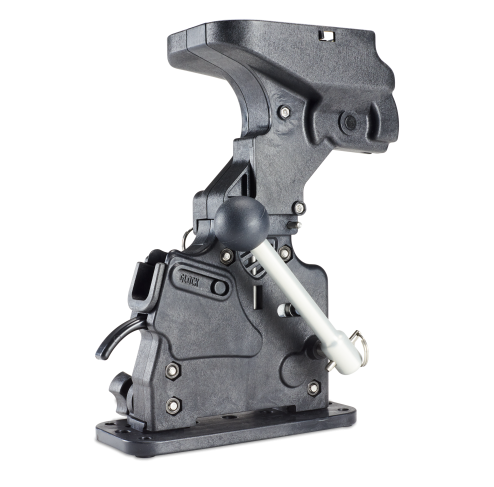 No Questions Asked - Lifetime Transferable Warranty
"Since my time on the range is extremely important, MagPump makes sure I'm not wasting time loading magazines, and can focus on shooting and improving my technique."
18x Bianchi Cup Winner | 20x Masters Champion | 3x Steel Challenge Winner